Naming of Conference room at IIT Kharagpur
Names & Locations of Libraries
List of Books & Publications Donated
Conference room at IIT Kharagpur
The conference room of Subir Chowdhury School of Quality & Reliability ( Erstwhile Reliability Engineering Centre) at IIT Kharagpur has been named as Krishna B. Misra Conference room to commemorate Prof. K.B.Misra's contributions to IIT Kharagpur in establishing Reliability Engineering Centre and a postgraduate course in the area of Quality & Reliability at IIT Kharagpur.
There are currently two libraries established in honour of Prof. K. B. Misra. One is located at Gautam Buddha University, Greater Noida and the second one is located at corporate offices of BE Analytic Solutions, Bengaluru. Further details on both is provided below.
Located at Gautam Buddha University, Greater Noida
A Professor Krishna B. Misra Library was set up in February, 2019 at the Gautam Buddha University, Noida.
A letter of thanks from the University is printed below
It is a great honour and privilege to extend the work on Reliability Engineering started by you. Your hard work in this direction will be treasured in the form of a library to guide and motivate students of Gautam Buddha University. We are extremely grateful to you for donating the books, Journals, and other printed work. I am attaching some photos of the library that has been set up along with the display of your contributions at Gautam Buddha University. Hope your guidance and blessing always with us. It is the starting and soon we will try to an addition of more books in "Professor Krishna B. Misra Library" through donors. We will try to put each and every book related to Reliability Engineering in this library that will be not only helpful for GBU faculty and students but open for Delhi NCR region readers also. With thanks and regards.
Dr. Rajesh Mishra
,
217, School of Information & Communication Technology, Gautam Buddha University,Greater Noida-201310, Delhi NCR, Uttar Pradesh (India)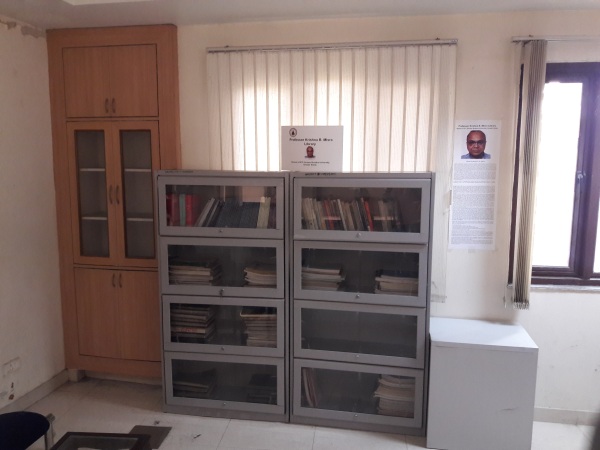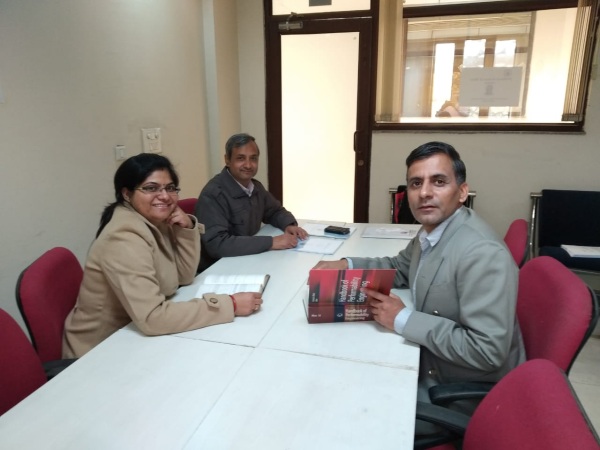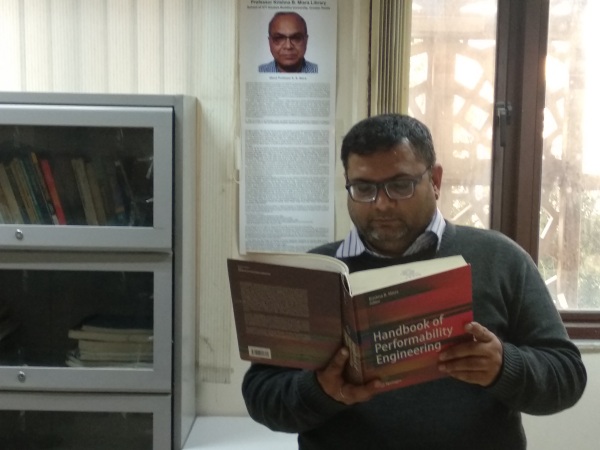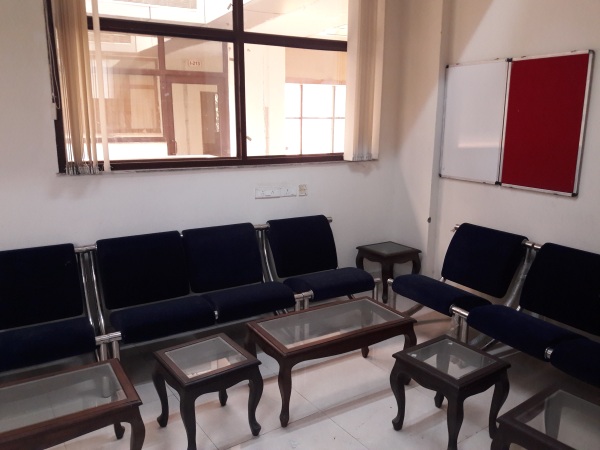 Located at BE Analytic Solutions, Bengaluru
A Prof Krishna B. Misra Library was set up recently by two of his former students Mr. Anil Kumar Ammina and his wife Hema from Bengaluru who both did their master's degree at the Reliability Engineering Centre at IIT Kharagpur. This library is located in a company, BE Analytic Solutions , Address: B-131/A, Devasandra Industrial Estate, Whitefield Rd, Mahadevapura, Bengaluru-560048, India – of which Mr Anil Kumar Ammina is the Managing Director. The library houses books, journals and technical reports donated by Prof. Krishna B. Misra from his personal library for the benefit of any reliability engineers and scientists from industries, institutions and Govt. organizations like DRDO etc. located at Bengaluru.
Sir, First of all I should say thanks to you for believing and selecting us to take your books and make a library out of that. I am also sending mails to different companies in Bengaluru like DRDO labs, HAL, NAL etc., to use the library facility, every mail I am planning to send along with a write-up about you attached. Thank you. Best Regards..
Anil Kumar Ammina
,
Managing Director, BE Analytic Solutions, B-131/A, Devasandra Industrial Estate, Whitefield Rd, Mahadevapura, Bengaluru 560048, India. Desk: 080-65470039 / Mob: +91-9986074309 / Fax: +91-78385 93998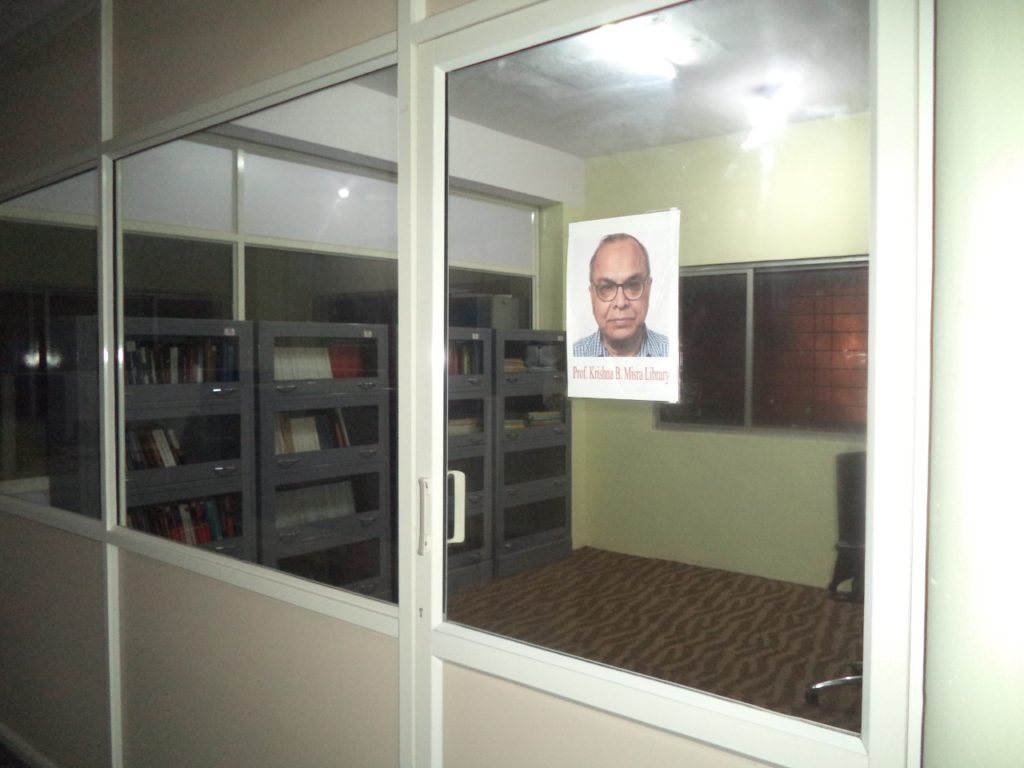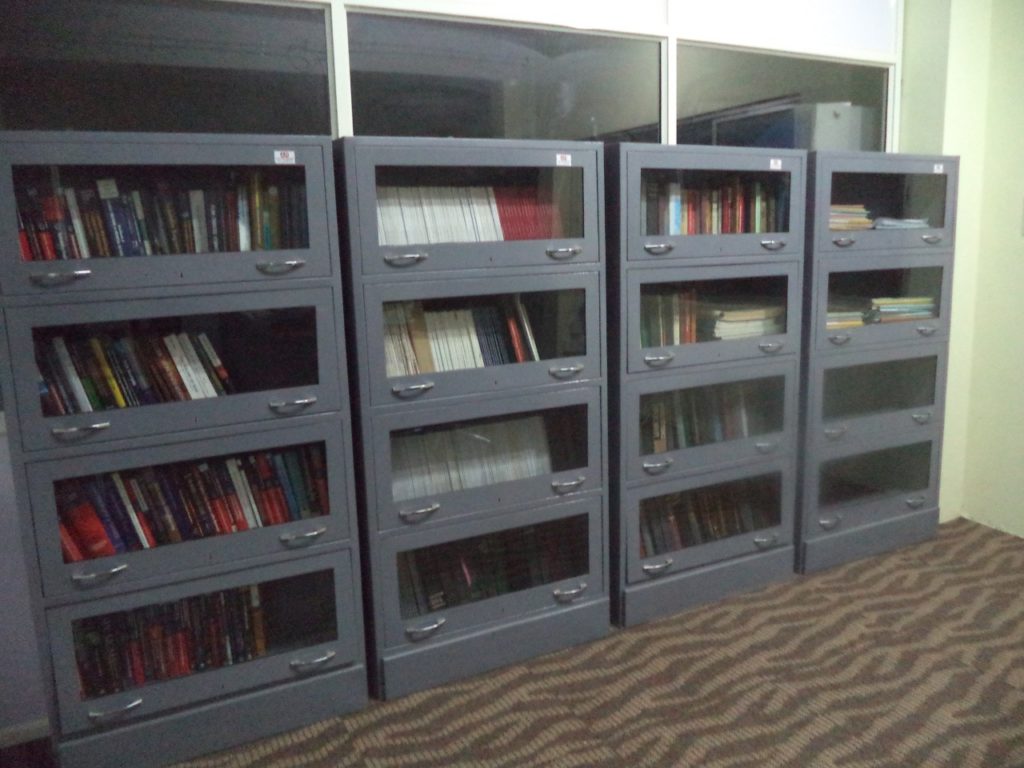 The library at  BE Analytic Solutions, Bengaluru, consists of the following publications thus far:
| Book Number | Title | Author/ Editor | Publisher |
| --- | --- | --- | --- |
| 1A10001 | Hand Book of Reliability Engineering | Hoang Pham | Spinger |
| 1A10002 | Reliability and Safety Engineering | Ajit Kumar Verma, Srividya Ajit, Durga Rao Karanki | Spinger |
| 1A10003 | Relliability and Radiation Effects in Compund Semiconductors | Allan Johnston | World Scientific |
| 1A10004 | Reliability and Optimal Maintenance | Hongzhou Wang, Hoang Pham | Spinger |
| 1A10005 | Reliability Engineering Theory and Practice  | Alessandro Birolini | Spinger |
| 1A10006 | Measurement Uncertainty | Simona Salicone | Spinger |
| 1A10007 | Quality Managenment System Handbook for Product Development Companies | Viveka Nanda | CRC Press |
| 1A10008 | Condition Monitering and Diagnostic Engineering Management | Uday Kumar, Aditya Parida, Raj B.K. N. Rao | Lulea University of Technology |
| 1A10009 | Hand Book of Human Factors in Medical Device Design  | Matthew B. Weinger, Michael E. Wiklund, Daryle J. Gardner-Bonneau | CRC Press |
| 1A10010 | Telexistence | Susumu Tachi | World Scientific |
| 1A10011 | The 2011 Fukushima Nuclear Power Plant Accident | Yotaro Hatamura, Seiji Abe, Masao Fuchigami, Naoto Kasahara | Woodhead |
| 1A10012 | Creativity for Engineers | B.S. Dhillon | World Scientific |
| 1A10013 | The 15 Most Common Obstacles to World Class Reliability  | Don Nyman | Industrial Press |
| 1A10014 | When Scientist Presents  | Jean Luc Lebrun | World Scientific |
| 1A10015 | Multi Objective Optimuization using Evolutionary Algorithms | Kalyanmoy Deb | Wiley |
| 1A10016 | Reliability and Risk Models  | Michael Todinov | Wiley |
| 1A10017 | Learing From Failures Decision Analysis of Major Disasters | Ashraf Labib | Elsevier |
| 1A10018 | Risk Based Reliability Analysis and Generic Principles for Risk Reduction  | Michael T. Todinov | Elsevier |
| 1A10019 | Optimal Relaibility Design Fundamentals and Applications  | Way Kuo, V. Rajendrs Prasad, Frank A.Tillman and Ching-Lai Hwang | Cambridge |
| 1A10020 | Life Cycle Reliability Engineering  | Guangbin Yang | Wiley |
| 1A10021 | Practical Reliability Engineering  | Patrick D.T. O'Connor | Wiley |
| 1A10022 | Bioenergy Research Advances and Applications  | Vijai K. Gupta, Maria G. Tuohy, Christian P. Kubicek, Jack Saddler and Feng Xu | Elsevier |
| 1A10023 | Emerging Nanotechnologies for Manufacturing | Ahmed Jackson | Elsevier |
| 1A10024 | Importance Measures in Reliability, Risk and Optimization  | Way Kuo and Xiaoyan Zhu | Wiley |
| 1A10025 | Flow Induced Vibrations | Shigeniko Kaneko, T. Nakamura, Fumio Inada, Minoru Kato, K. Ishihara, T. Nishihara | Academic Press |
| 1A10026 | Risk Governance  | Ortwin Renn | earthscan |
| 1A10027 | Understanding The Human Machine | Max E Valentinuzzi | World Scientific |
| 1A10028 | Reliability Engineering | Kailash C. Kapur and Michael Pecht | Wiley |
| 1B10029 | Maintenance, Replacement and Reliability Theroy and Applications  | Andrew K. S. Jardine and Albert H. C. Tsang | CRC Press |
| 1B10030 | Applied Reliability Engineering and Risk Analysis | Llia B. Frenkel, Alex Karagrigoriou, Anatoly Lisnianski and Andre Kleyner | Wiley |
| 1B10031 | Design for The Unexpected  | Paul Valckenaers and Hendrik Van Brussel | Elsevier |
| 1B10032 | Transportation Systems Relaibilty and Safety  | B.S. Dhillon | CRC Press |
| 1B10033 | Maintenance Theory of Relaibility  | Toshio Nakagawa | Spinger |
| 1B10034 | Encyclopedia and Handbook of Process Capability Indices | W. L. Pearn and Samuel Kotz | World Scientific |
| 1B10035 | Optimal Relaibility Modeling | Way Kuo and Ming J. Zuo | Wiley |
| 1B10036 | Network Reliability and Resilience | Ilya B. Gertsbakh and Yoseph Shpungin | Spinger |
| 1B10037 | Inherent Safety at Chemical Sites  | Paul T. Anastas David G. Hammond | Elsevier |
| 1B10038 | Reliability Modeling, Analysis and Optimization  | Hoang Pham | World Scientific |
| 1B10039 | Risk Analysis  | Terje Aven | Wiley |
| 1B10040 | Designing Comples Products with Systems Engineering Processes and Techniques | Vivek D. Bhise | CRC Press |
| 1B10041 | Fault Trees | Nikolaos Limnios | ISTE |
| 1B10042 | Risk Analysis and Processes for Industrial Processes - Gas, Oil and Chemicals | Hans Pasman | Elsevier |
| 1B10043 | An Introduction to The Basics of Reliabilty and Risk Analysis  | Enrico Zio  | World Scientific |
| 1B10044 | Safety Differently Human Factors for a New Era | Sidney Dekker | CRC Press |
| 1B10045 | Ternary Networks Reliability and Monte Carlo | Llya Gertsbakh, Yoseph Shpungin and Radislav Vaisman | Spinger |
| 1B10046 | Uncrtainty and Risk  | Gabriele Bammer and Michael Smithson | earthscan |
| 1B10047 | The Feeling of Risk  | Paul Slovic | earthscan |
| 1B10048 | Corrosion Engineering | Branko N. Popov | Elsevier |
| 1B10049 | High Integrity Systems and Safety Management in Hazardous Industries | J. R. Thomson | Elsevier |
| 1C20050 | Computational Intelligence in Reliability Engineering  | Gregory Levitin (Ed.) | Spinger |
| 1C20051 | Human Relaibility and Error in Transportation Systems | B.S. Dhillon | Spinger |
| 1C20052 | Physical Asset Management  | Nicholas A. J. Hastings | Spinger |
| 1C20053 | Applied Reliability and Quality  | B.S. Dhillon | Spinger |
| 1C20054 | Multi-State System Reliability Analysis and Optimization for Engineers  | Anatoly Lisnianski, Llia Frenkel and Yi Ding | Spinger |
| 1C20055 | Introduction to Quality and Relaibility Engineering  | Renyan Jiang | Spinger |
| 1C20056 | The Maintenance Management Framework | Adolfo Crespo Marquez | Spinger |
| 1C20057 | Risk Management | Terje Aven and Jan Erik Vinnem | Spinger |
| 1C20058 | Maintenance For Industrial Systems  | Riccardo Manzini, Alberto Regattieri, Hoang Pham and Emilio Ferrari | Spinger |
| 1C20059 | Handbook of Engineering Statistics | Pham | Spinger |
| 1C20060 | Life Time Data - Statistical Models and Methods | Jayant V. Deshpande and Sudha G. Purohit | World Scientific |
| 1C20061 | System Relaibility Theory  | Marvin Rausand and Arnljot Hoyland | Wiley |
| 1C20062 | Stochastic Processes in Science, Engineering and Finance | Frank Beichelt | CRC Press |
| 1C20063 | Cost Analysis of Electronic Systems | Peter Sandborn | World Scientific |
| 1C20064 | Optimization and Anti Optimization of Stuctures under Uncertainty | Isaac Elishakoff and Makoto Ohsaki | Imperial College Press |
| 1C20065 | Relaibility of Structures - Analysis andApplications  | Valdimir Raizer | Backbone |
| 1C20066 | Robust Design for Quality Engineering and Six Sigma | Sung H. Park and Jiju Antony | World Scientific |
| 1C20067 | Relaibility and Six Sigma | U Dinesh Kumar John Crocker T Chitra and Haritha Saranga | Spinger |
| 1C20068 | Six Sigma for Managers | Greg Brue | McGrawHill |
| 1C20069 | Six Sigma Case Studies with Minitab | Kishore K. Pochampally andSudendra M. Gupta | CRC Press |
| 1C20070 | Learn Six Sigma in Service | Sandra L. Furterer | CRC Press |
| 1C20071 | Failure Diagnostics Using Support Vector Machine | Yuan Fuqing | Lulea University of Technology |
| 1C20072 | Learing From Failures Decision Analysis of Major Disasters | Ashraf Labib | Elsevier |
| 1C20073 | Root Cause Analysis  | Robert J. Latino and Kenneth C. Latino | CRC Press |
| 1C20074 | Risk Analysis in Engineering  | Mohammad Modarres | CRC Press |
| 1C20075 | Multiscale Modelling for Process Safety Applications | Arnab Chakrabarty, Sam Mannan and Tahir Cagin | Elsevier |
| 1C20076 | Lilavati,s Daughters  | Rohini Godbole and Ramaswamy | Brilliant Printers |
| 1D20077 | Bio- Inspried Nanomaterials and Applications | Donglu Shi | World Scientific |
| 1D20078 | Renewable Motor Fuels | Arthur M. Brownstein | Elsevier |
| 1D20079 | Braking of Road Vehicles | Andrew Day | Elsevier |
| 1D20080 | The Handbook of Lithium-Ion Battery Pack Design | John Warner  | Elsevier |
| 1D20081 | HAZOP-Guide to Best Practice | Frank Crawley and Brain Tyler | Elsevier |
| 1D20082 | Models of Network Relaiblity  | Ilya B. Gertsbakh and Yoseph Shpungin | CRC Press |
| 1D20083 | Satisfying Safety Goals by Probabilistic Risk Assessment  | Hiromitsu Kumamoto | Spinger |
| 1D20084 | Energetic Nanomaterials | Valdimir E. Zarko and Alexander A. Gromov | Elsevier |
| 1D20085 | Lean Six Sigma for Small and Medium Sized Enterprises | Jiju Antony and S. Vinodh and E.V. Gijo | CRC Press |
| 1D20086 | Recent Developments in Relaibility Based  | Achintya Haldar | World Scientific |
| 1D20087 | Stochastic Simulation Optimization for Discrete Event Systems | Chen Jia Lee | World Scientific |
| 1D20088 | Risk in Technological Systems  | G. Grimvall, A. Holmgren, P. Jacobsson and T. Thedeen (Ed.) | Spinger |
| 1D20089 | The Universal Generating Function in Relaibility Analysis and Optimization | Gregory Levitin (Ed.) | Spinger |
| 1D20090 | Handbook of Reliability, Availability, Maintainability and Safety in Eng. Design | Rudolph Frederick Stapelberg | Spinger |
| 1D20091 | The Performance Economy  | Walter R. Stahel | palgrave macmillan |
| 1D20092 | Simulation Methods for Relaibility and Availability of Complex Systems  | Javier Faulin, Angel A. Juan, Sebastian Martorell and J. E. R. Marquez | Spinger |
| 1D20093 | Product Lifecycle Management  | John Stark | Spinger |
| 1D20094 | Six Sigma Software Quality Improvement | Vic Nanda and Jeff Robinson | McGrawHill |
| 1D20095 | EnegryStudies  | W. Shepherd and D. W. Shepherd | Imperial College Press |
| 1D20096 | Modern Statistical and Mathematical Methods in Relaibility  | Alyson Wilson, Nikolas Limnios, Sallie Keller- McNulty and Yvonne Armijo | World Scientific |
| 1D20097 | Warranty Management and Product Manufacture  | D.N. Prabhakar Murthy and Wallace R. Blischke | Spinger |
| 1D20098 | Safety Design for Space Operations  | Firooz A. Allahdadi, Isabelle Rongier, Paul D. Wilde | Elsevier |
| 1D20099 | Reliability Design Handbook | R. T. Anderson | RAC |
| 1D20100 | Maintenance Performance Indicators (MPI's) for Railway Infrastructure | Thomas Ahren | Lulea University of Technology |
| 2A600101 | International Journal of Quality and Reliability Management 1984-86  | Editorial Team | Emerald |
| 2A600102 | International Journal of Quality and Reliability Management 1987 Vol.4,No.1-4 | Editorial Team | Emerald |
| 2A600103 | International Journal of Quality and Reliability Management 1988 Vol.5,No.1-5 | Editorial Team | Emerald |
| 2A600104 | International Journal of Quality and Reliability Management 1989 Vol.6,No.1-6 | Editorial Team | Emerald |
| 2A600105 | International Journal of Quality and Reliability Management 1990 Vol.7,No.1-5 | Editorial Team | Emerald |
| 2A600106 | International Journal of Quality and Reliability Management 1992 Vol.9,No.1-6 | Editorial Team | Emerald |
| 2A600107 | International Journal of Quality and Reliability Management 1993 Vol.10, No.1-8 | Editorial Team | Emerald |
| 2A600108 | International Journal of Quality and Reliability Management 1994 Vol.11, No.6-9 | Editorial Team | Emerald |
| 2A600109 | International Journal of Quality and Reliability Management 1994 Vol.11, No.1-5 | Editorial Team | Emerald |
| 2A600110 | International Journal of Quality and Reliability Management 1995 Vol.12, No.1-5 | Editorial Team | Emerald |
| 2A600111 | International Journal of Quality and Reliability Management 1996 Vol.13, No.1-4 | Editorial Team | Emerald |
| 2A30112 | International Journal of Quality and Reliability Management 1996 Vol.13, No.5-8 | Editorial Team | Emerald |
| 2A30113 | International Journal of Quality and Reliability Management 1997 Vol.14, No.1 | Editorial Team | Emerald |
| 2A30114 | International Journal of Quality and Reliability Management 1997 Vol.14, No.2&3 | Editorial Team | Emerald |
| 2A30115 | International Journal of Quality and Reliability Management 1997 Vol.14, No.4&5 | Editorial Team | Emerald |
| 2A30116 | International Journal of Quality and Reliability Management 1997 Vol.14, No.6&7 | Editorial Team | Emerald |
| 2A30117 | International Journal of Quality and Reliability Management 1997 Vol.14, No.8&9 | Editorial Team | Emerald |
| 2A30118 | International Journal of Quality and Reliability Management 1998 Vol.15, No.1 | Editorial Team | Emerald |
| 2A30119 | International Journal of Quality and Reliability Management 1998 Vol.15, No.2&3 | Editorial Team | Emerald |
| 2A30120 | International Journal of Quality and Reliability Management 1998 Vol.15, No.4&5 | Editorial Team | Emerald |
| 2A30121 | International Journal of Quality and Reliability Management 1998 Vol.15, No.6&7 | Editorial Team | Emerald |
| 2A30122 | International Journal of Quality and Reliability Management 1999 Vol.16, No.1 | Editorial Team | Emerald |
| 2A30123 | International Journal of Quality and Reliability Management 1999 Vol.16, No.4&5 | Editorial Team | Emerald |
| 2A30124 | International Journal of Quality and Reliability Management 1999 Vol.16, No.6&7 | Editorial Team | Emerald |
| 2A30125 | International Journal of Quality and Reliability Management 2001 Vol.18, No.8&9 | Editorial Team | Emerald |
| 2A30126 | International Journal of Quality and Reliability Management 2002 Vol.19, No.1 | Editorial Team | Emerald |
| 2A30127 | International Journal of Quality and Reliability Management 2002 Vol.19, No.2&3 | Editorial Team | Emerald |
| 2A30128 | International Journal of Quality and Reliability Management 2002 Vol.19, No.4 | Editorial Team | Emerald |
| 2A30129 | International Journal of Quality and Reliability Management 2002 Vol.19, No.5 | Editorial Team | Emerald |
| 2A30130 | International Journal of Quality and Reliability Management 2002 Vol.19, No.6&7 | Editorial Team | Emerald |
| 2A30131 | International Journal of Quality and Reliability Management 2002 Vol.19, No.8/9 | Editorial Team | Emerald |
| 2A30132 | International Journal of Quality and Reliability Management 2002 Vol.19, No.8/9 | Editorial Team | Emerald |
| 2A30133 | International Journal of Quality and Reliability Management 2003 Vol.20, No.1 | Editorial Team | Emerald |
| 2A30134 | International Journal of Quality and Reliability Management 2003 Vol.20, No.2&3 | Editorial Team | Emerald |
| 2A30135 | International Journal of Quality and Reliability Management 2003 Vol.20, No.4&5 | Editorial Team | Emerald |
| 2A30136 | International Journal of Quality and Reliability Management 2003 Vol.20, No.6&7 | Editorial Team | Emerald |
| 2A30137 | International Journal of Quality and Reliability Management 2003 Vol.20, No.8&9 | Editorial Team | Emerald |
| 2A30138 | International Journal of Quality and Reliability Management 2004 Vol.21, No.1 | Editorial Team | Emerald |
| 2A30139 | International Journal of Quality and Reliability Management 2004 Vol.21, No.2&3 | Editorial Team | Emerald |
| 2A30140 | International Journal of Quality and Reliability Management 2004 Vol.21, No.4&5 | Editorial Team | Emerald |
| 2A30141 | International Journal of Quality and Reliability Management 2004 Vol.21, No.6&7 | Editorial Team | Emerald |
| 2A30142 | International Journal of Quality and Reliability Management 2004 Vol.21, No.8 | Editorial Team | Emerald |
| 2A30143 | International Journal of Quality and Reliability Management 2004 Vol.21, No.9 | Editorial Team | Emerald |
| 2B30144 | International Journal of Quality and Reliability Management 2005 Vol.22, No.1 | Editorial Team | Emerald |
| 2B30145 | International Journal of Quality and Reliability Management 2005 Vol.22, No.2&3 | Editorial Team | Emerald |
| 2B30146 | International Journal of Quality and Reliability Management 2005 Vol.22, No.4&5 | Editorial Team | Emerald |
| 2B30147 | International Journal of Quality and Reliability Management 2005 Vol.22, No.6 | Editorial Team | Emerald |
| 2B30148 | International Journal of Quality and Reliability Management 2005 Vol.22, No.7 | Editorial Team | Emerald |
| 2B30149 | International Journal of Quality and Reliability Management 2005 Vol.22, No.8&9 | Editorial Team | Emerald |
| 2B30150 | International Journal of Quality and Reliability Management 2006 Vol.23, No.1 | Editorial Team | Emerald |
| 2B30151 | International Journal of Quality and Reliability Management 2006 Vol.23, No.2&3 | Editorial Team | Emerald |
| 2B30152 | International Journal of Quality and Reliability Management 2006 Vol.23, No.4&5 | Editorial Team | Emerald |
| 2B30153 | International Journal of Quality and Reliability Management 2006 Vol.23, No.6&7 | Editorial Team | Emerald |
| 2B30154 | International Journal of Quality and Reliability Management 2006 Vol.23, No.8&9 | Editorial Team | Emerald |
| 2B30155 | International Journal of Quality and Reliability Management 2007 Vol.24, No.1 | Editorial Team | Emerald |
| 2B30156 | International Journal of Quality and Reliability Management 2007 Vol.24, No.2&3 | Editorial Team | Emerald |
| 2B30157 | International Journal of Quality and Reliability Management 2007 Vol.24, No.4&5 | Editorial Team | Emerald |
| 2B30158 | International Journal of Quality and Reliability Management 2007 Vol.24, No.6 | Editorial Team | Emerald |
| 2B30159 | International Journal of Quality and Reliability Management 2007 Vol.24, No.7 | Editorial Team | Emerald |
| 2B30160 | International Journal of Quality and Reliability Management 2007 Vol.24, No.8&9 | Editorial Team | Emerald |
| 2B30161 | International Journal of Quality and Reliability Management 2008 Vol.25, No.1 | Editorial Team | Emerald |
| 2B30162 | International Journal of Quality and Reliability Management 2008 Vol.25, No.2&3 | Editorial Team | Emerald |
| 2B30163 | International Journal of Quality and Reliability Management 2008 Vol.25, No.4&5 | Editorial Team | Emerald |
| 2B30164 | International Journal of Quality and Reliability Management 2008 Vol.25, No.6&7 | Editorial Team | Emerald |
| 2B30165 | International Journal of Quality and Reliability Management 2009 Vol.26, No.1 | Editorial Team | Emerald |
| 2B30166 | International Journal of Quality and Reliability Management 2009 Vol.26, No.2&3 | Editorial Team | Emerald |
| 2B30167 | International Journal of Quality and Reliability Management 2009 Vol.26, No.4&5 | Editorial Team | Emerald |
| 2B30168 | International Journal of Quality and Reliability Management 2009 Vol.26, No.6&7 | Editorial Team | Emerald |
| 2B30169 | International Journal of Quality and Reliability Management 2009 Vol.26, No.8&9 | Editorial Team | Emerald |
| 2B30170 | International Journal of Quality and Reliability Management 2010 Vol.27, No.1 | Editorial Team | Emerald |
| 2B30171 | International Journal of Quality and Reliability Management 2010 Vol.27, No.2 | Editorial Team | Emerald |
| 2B30172 | International Journal of Quality and Reliability Management 2010 Vol.27, No.3 | Editorial Team | Emerald |
| 2B30173 | International Journal of Quality and Reliability Management 2010 Vol.27, No.4&5 | Editorial Team | Emerald |
| 2B30174 | International Journal of Quality and Reliability Management 2011 Vol.28, No.1 | Editorial Team | Emerald |
| 2B30175 | International Journal of Quality and Reliability Management 2011 Vol.28, No.6&7 | Editorial Team | Emerald |
| 2B30176 | International Journal of Quality and Reliability Management 2012 Vol.29, No.1 | Editorial Team | Emerald |
| 2B30177 | International Journal of Quality and Reliability Management 2012 Vol.29, No.2&3 | Editorial Team | Emerald |
| 2B30178 | International Journal of Quality and Reliability Management 2012 Vol.29, No.4&5 | Editorial Team | Emerald |
| 2B30179 | International Journal of Quality and Reliability Management 2012 Vol.29, No.6&7 | Editorial Team | Emerald |
| 2B30180 | International Journal of Quality and Reliability Management 2012 Vol.29, No.8&9 | Editorial Team | Emerald |
| 2B30181 | International Journal of Quality and Reliability Management 2013 Vol.30, No.2&3 | Editorial Team | Emerald |
| 2B30182 | International Journal of Quality and Reliability Management 2013 Vol.30, No.8 | Editorial Team | Emerald |
| 2B30183 | International Journal of Quality and Reliability Management 2014 Vol.31, No.1 | Editorial Team | Emerald |
| 2B30184 | International Journal of Quality and Reliability Management 2014 Vol.31, No.4 | Editorial Team | Emerald |
| 2B30185 | International Journal of Quality and Reliability Management 2014 Vol.31, No.5 | Editorial Team | Emerald |
| 2B30186 | International Journal of Quality and Reliability Management 2014 Vol.31, No.6 | Editorial Team | Emerald |
| 2B30187 | International Journal of Quality and Reliability Management 2014 Vol.31, No.7 | Editorial Team | Emerald |
| 2B30188 | International Journal of Quality and Reliability Management 2014 Vol.31, No.8 | Editorial Team | Emerald |
| 2B30189 | International Journal of Performability Engineering 2005 Vol.1, No.1 | Krishna B. Misra | Elsevier - Scopus |
| 2B30190 | International Journal of Performability Engineering 2006 Vol.2, No.1 | Krishna B. Misra | Elsevier - Scopus |
| 2B30191 | International Journal of Performability Engineering 2006 Vol.2, No.2 | Krishna B. Misra | Elsevier - Scopus |
| 2B30192 | International Journal of Performability Engineering 2006 Vol.2, No.3 | Krishna B. Misra | Elsevier - Scopus |
| 2B30193 | International Journal of Performability Engineering 2007 Vol.3, No.1 | Krishna B. Misra | Elsevier - Scopus |
| 2B30194 | International Journal of Performability Engineering 2007 Vol.3, No.2 | Krishna B. Misra | Elsevier - Scopus |
| 2B30195 | International Journal of Performability Engineering 2007 Vol.3, No.4 | Krishna B. Misra | Elsevier - Scopus |
| 2B30196 | International Journal of Performability Engineering 2008 Vol.4, No.3 | Krishna B. Misra | Elsevier - Scopus |
| 2B30197 | International Journal of Performability Engineering 2009 Vol.5, No.1 | Krishna B. Misra | Elsevier - Scopus |
| 2B30198 | International Journal of Performability Engineering 2009 Vol.5, No.2 | Krishna B. Misra | Elsevier - Scopus |
| 2B30199 | International Journal of Performability Engineering 2009 Vol.5, No.3 | Krishna B. Misra | Elsevier - Scopus |
| 2B30200 | International Journal of Performability Engineering 2009 Vol.5, No.4 | Krishna B. Misra | Elsevier - Scopus |
| 2B30201 | International Journal of Performability Engineering 2010 Vol.6, No.1 | Krishna B. Misra | Elsevier - Scopus |
| 2B30202 | International Journal of Performability Engineering 2010 Vol.6, No.3 | Krishna B. Misra | Elsevier - Scopus |
| 2B30203 | International Journal of Performability Engineering 2010 Vol.6, No.5 | Krishna B. Misra | Elsevier - Scopus |
| 2B30204 | International Journal of Performability Engineering 2011 Vol.7, No.1 | Krishna B. Misra | Elsevier - Scopus |
| 2B30205 | International Journal of Performability Engineering 2011 Vol.7, No.3 | Krishna B. Misra | Elsevier - Scopus |
| 2B30206 | International Journal of Performability Engineering 2011 Vol.7, No.5 | Krishna B. Misra, Michael Pecht and Kailash C. Kapur | Elsevier - Scopus |
| 2B30207 | International Journal of Performability Engineering 2012 Vol.8, No.1 | Krishna B. Misra, Michael Pecht and Kailash C. Kapur | Elsevier - Scopus |
| 2B30208 | International Journal of Performability Engineering 2012 Vol.8, No.3 | Krishna B. Misra, Michael Pecht and Kailash C. Kapur | Elsevier - Scopus |
| 2B30209 | International Journal of Performability Engineering 2012 Vol.8, No.5 | Krishna B. Misra, Michael Pecht and Kailash C. Kapur | Elsevier - Scopus |
| 2B30210 | International Journal of Performability Engineering 2012 Vol.8, No.5 | Krishna B. Misra, Michael Pecht and Kailash C. Kapur | Elsevier - Scopus |
| 2B30211 | International Journal of Performability Engineering 2013 Vol.9, No.3 | Krishna B. Misra, Michael Pecht and Kailash C. Kapur | Elsevier - Scopus |
| 2B30212 | International Journal of Performability Engineering 2013 Vol.9, No.5 | Krishna B. Misra, Michael Pecht and Kailash C. Kapur | Elsevier - Scopus |
| 2B30213 | International Journal of Performability Engineering 2014 Vol.10, No.1 | Krishna B. Misra, Michael Pecht and Kailash C. Kapur | Elsevier - Scopus |
| 2B30214 | International Journal of Performability Engineering 2014 Vol.10, No.3 | Krishna B. Misra, Michael Pecht and Kailash C. Kapur | Elsevier - Scopus |
| 2B30215 | International Journal of Performability Engineering 2014 Vol.10, No.5 | Krishna B. Misra, Michael Pecht and Kailash C. Kapur | Elsevier - Scopus |
| 2B30216 | International Journal of Performability Engineering 2014 Vol.10, No.6 | Krishna B. Misra, Michael Pecht and Kailash C. Kapur | Elsevier - Scopus |
| 2B30217 | International Journal of Performability Engineering 2015 Vol.11, No.1 | Krishna B. Misra, Michael Pecht and Kailash C. Kapur | Elsevier - Scopus |
| 2B30218 | International Journal of Performability Engineering 2015 Vol.11, No.3 | Krishna B. Misra, Michael Pecht and Kailash C. Kapur | Elsevier - Scopus |
| 2B30219 | International Journal of Performability Engineering 2015 Vol.11, No.5 | Krishna B. Misra, Michael Pecht and Kailash C. Kapur | Elsevier - Scopus |
| 2C40220 | International Journal of Reliability Quality and Safety Engineering 1994 Vol.1, No.1 | Hoang Pham | World Scientific |
| 2C40221 | International Journal of Reliability Quality and Safety Engineering 1994 Vol.1, No.4 | Hoang Pham | World Scientific |
| 2C40222 | International Journal of Reliability Quality and Safety Engineering 1997 Vol.4, No.1 | Hoang Pham | World Scientific |
| 2C40223 | International Journal of Reliability Quality and Safety Engineering 1997 Vol.4, No.2 | Hoang Pham | World Scientific |
| 2C40224 | International Journal of Reliability Quality and Safety Engineering 1997 Vol.4, No.4 | Hoang Pham | World Scientific |
| 2C40225 | International Journal of Reliability Quality and Safety Engineering 1998 Vol.5, No.1 | Hoang Pham | World Scientific |
| 2C40226 | International Journal of Reliability Quality and Safety Engineering 1998 Vol.5, No.2 | Hoang Pham | World Scientific |
| 2C40227 | International Journal of Reliability Quality and Safety Engineering 1998 Vol.5, No.3 | Hoang Pham | World Scientific |
| 2C40228 | International Journal of Reliability Quality and Safety Engineering 1998 Vol.5, No.4 | Hoang Pham | World Scientific |
| 2C40229 | International Journal of Reliability Quality and Safety Engineering 1999 Vol.6, No.1 | Hoang Pham | World Scientific |
| 2C40230 | International Journal of Reliability Quality and Safety Engineering 1999 Vol.6, No.2 | Hoang Pham | World Scientific |
| 2C40231 | International Journal of Reliability Quality and Safety Engineering 1999 Vol.6, No.3 | Hoang Pham | World Scientific |
| 2C40232 | International Journal of Reliability Quality and Safety Engineering 1999 Vol.6, No.4 | Hoang Pham | World Scientific |
| 2C40233 | International Journal of Reliability Quality and Safety Engineering 2000 Vol.7, No.2 | Hoang Pham | World Scientific |
| 2C40234 | International Journal of Reliability Quality and Safety Engineering 2000 Vol.7, No.3 | Hoang Pham | World Scientific |
| 2C40235 | International Journal of Reliability Quality and Safety Engineering 2000 Vol.7, No.4 | Hoang Pham | World Scientific |
| 2C40236 | International Journal of Reliability Quality and Safety Engineering 2001 Vol.8, No.1 | Hoang Pham | World Scientific |
| 2C40237 | International Journal of Reliability Quality and Safety Engineering 2001 Vol.8, No.2 | Hoang Pham | World Scientific |
| 2C40238 | International Journal of Reliability Quality and Safety Engineering 2001 Vol.8, No.3 | Hoang Pham | World Scientific |
| 2C40239 | International Journal of Reliability Quality and Safety Engineering 2001 Vol.8, No.4 | Hoang Pham | World Scientific |
| 2C40240 | International Journal of Reliability Quality and Safety Engineering 2002 Vol.9, No.2 | Hoang Pham | World Scientific |
| 2C40241 | International Journal of Reliability Quality and Safety Engineering 2002 Vol.9, No.3 | Hoang Pham | World Scientific |
| 2C40242 | International Journal of Reliability Quality and Safety Engineering 2002 Vol.9, No.4 | Hoang Pham | World Scientific |
| 2C40243 | International Journal of Reliability Quality and Safety Engineering 2002 Vol.9, No.5 | Hoang Pham | World Scientific |
| 2C40244 | International Journal of Reliability Quality and Safety Engineering 2003 Vol.10, No.1 | Hoang Pham | World Scientific |
| 2C40245 | International Journal of Reliability Quality and Safety Engineering 2003 Vol.10, No.2 | Hoang Pham | World Scientific |
| 2C40246 | International Journal of Reliability Quality and Safety Engineering 2003 Vol.10, No.3 | Hoang Pham | World Scientific |
| 2C40247 | International Journal of Reliability Quality and Safety Engineering 2003 Vol.10, No.4 | Hoang Pham | World Scientific |
| 2C40248 | International Journal of Reliability Quality and Safety Engineering 2004 Vol.11, No.1 | Hoang Pham | World Scientific |
| 2C40249 | International Journal of Reliability Quality and Safety Engineering 2004 Vol.11, No.2 | Hoang Pham | World Scientific |
| 2C40250 | International Journal of Reliability Quality and Safety Engineering 2004 Vol.11, No.3 | Hoang Pham | World Scientific |
| 2C40251 | International Journal of Reliability Quality and Safety Engineering 2004 Vol.11, No.4 | Hoang Pham | World Scientific |
| 2C40252 | International Journal of Reliability Quality and Safety Engineering 2005 Vol.12, No.1 | Hoang Pham | World Scientific |
| 2C40253 | International Journal of Reliability Quality and Safety Engineering 2005 Vol.12, No.2 | Hoang Pham | World Scientific |
| 2C40254 | International Journal of Reliability Quality and Safety Engineering 2005 Vol.12, No.3 | Hoang Pham | World Scientific |
| 2C40255 | International Journal of Reliability Quality and Safety Engineering 2005 Vol.12, No.4 | Hoang Pham | World Scientific |
| 2C40256 | International Journal of Reliability Quality and Safety Engineering 2005 Vol.12, No.5 | Hoang Pham | World Scientific |
| 2C40257 | International Journal of Reliability Quality and Safety Engineering 2005 Vol.12, No.6 | Hoang Pham | World Scientific |
| 2C40258 | International Journal of Reliability Quality and Safety Engineering 2006 Vol.13, No.1 | Hoang Pham | World Scientific |
| 2C40259 | International Journal of Reliability Quality and Safety Engineering 2006 Vol.13, No.2 | Hoang Pham | World Scientific |
| 2C40260 | International Journal of Reliability Quality and Safety Engineering 2006 Vol.13, No.3 | Hoang Pham | World Scientific |
| 2C40261 | International Journal of Reliability Quality and Safety Engineering 2006 Vol.13, No.4 | Hoang Pham | World Scientific |
| 2C40262 | International Journal of Reliability Quality and Safety Engineering 2006 Vol.13, No.5 | Hoang Pham | World Scientific |
| 2C40263 | International Journal of Reliability Quality and Safety Engineering 2006 Vol.13, No.6 | Hoang Pham | World Scientific |
| 2C40264 | International Journal of Reliability Quality and Safety Engineering 2007 Vol.14, No.1 | Hoang Pham | World Scientific |
| 2C40265 | International Journal of Reliability Quality and Safety Engineering 2007 Vol.14, No.2 | Hoang Pham | World Scientific |
| 2C40266 | International Journal of Reliability Quality and Safety Engineering 2007 Vol.14, No.3 | Hoang Pham | World Scientific |
| 2C40267 | International Journal of Reliability Quality and Safety Engineering 2007 Vol.14, No.4 | Hoang Pham | World Scientific |
| 2C40268 | International Journal of Reliability Quality and Safety Engineering 2007 Vol.14, No.5 | Hoang Pham | World Scientific |
| 2C40269 | International Journal of Reliability Quality and Safety Engineering 2007 Vol.14, No.6 | Hoang Pham | World Scientific |
| 2C40270 | International Journal of Reliability Quality and Safety Engineering 2008 Vol.15, No.1 | Hoang Pham | World Scientific |
| 2C40271 | International Journal of Reliability Quality and Safety Engineering 2008 Vol.15, No.2 | Hoang Pham | World Scientific |
| 2C40272 | International Journal of Reliability Quality and Safety Engineering 2008 Vol.15, No.3 | Hoang Pham | World Scientific |
| 2C40273 | International Journal of Reliability Quality and Safety Engineering 2008 Vol.15, No.4 | Hoang Pham | World Scientific |
| 2C40274 | International Journal of Reliability Quality and Safety Engineering 2008 Vol.15, No.5 | Hoang Pham | World Scientific |
| 2C40275 | International Journal of Reliability Quality and Safety Engineering 2008 Vol.15, No.6 | Hoang Pham | World Scientific |
| 2C40276 | International Journal of Reliability Quality and Safety Engineering 2009 Vol.16, No.1 | Hoang Pham | World Scientific |
| 2C40277 | International Journal of Reliability Quality and Safety Engineering 2009 Vol.16, No.2 | Hoang Pham | World Scientific |
| 2C40278 | International Journal of Reliability Quality and Safety Engineering 2009 Vol.16, No.3 | Hoang Pham | World Scientific |
| 2C40279 | International Journal of Reliability Quality and Safety Engineering 2009 Vol.16, No.4 | Hoang Pham | World Scientific |
| 2C40280 | International Journal of Reliability Quality and Safety Engineering 2009 Vol.16, No.5 | Hoang Pham | World Scientific |
| 2C40281 | International Journal of Reliability Quality and Safety Engineering 2009 Vol.16, No.6 | Hoang Pham | World Scientific |
| 2C40282 | International Journal of Reliability Quality and Safety Engineering 2010 Vol.17, No.1 | Hoang Pham | World Scientific |
| 2C40283 | International Journal of Reliability Quality and Safety Engineering 2010 Vol.17, No.2 | Hoang Pham | World Scientific |
| 2C40284 | International Journal of Reliability Quality and Safety Engineering 2010 Vol.17, No.3 | Hoang Pham | World Scientific |
| 2C40285 | International Journal of Reliability Quality and Safety Engineering 2010 Vol.17, No.4 | Hoang Pham | World Scientific |
| 2C40286 | International Journal of Reliability Quality and Safety Engineering 2010 Vol.17, No.5 | Hoang Pham | World Scientific |
| 2C40287 | International Journal of Reliability Quality and Safety Engineering 2010 Vol.17, No.6 | Hoang Pham | World Scientific |
| 2C40288 | International Journal of Reliability Quality and Safety Engineering 2011 Vol.18, No.1 | Hoang Pham | World Scientific |
| 2C40289 | International Journal of Reliability Quality and Safety Engineering 2011 Vol.18, No.2 | Hoang Pham | World Scientific |
| 2C40290 | International Journal of Reliability Quality and Safety Engineering 2011 Vol.18, No.3 | Hoang Pham | World Scientific |
| 2C40291 | International Journal of Reliability Quality and Safety Engineering 2011 Vol.18, No.4 | Hoang Pham | World Scientific |
| 2C40292 | International Journal of Reliability Quality and Safety Engineering 2011 Vol.18, No.5 | Hoang Pham | World Scientific |
| 2C40293 | International Journal of Reliability Quality and Safety Engineering 2011 Vol.18, No.6 | Hoang Pham | World Scientific |
| 2C40294 | International Journal of Reliability Quality and Safety Engineering 2012 Vol.19, No.1 | Hoang Pham | World Scientific |
| 2C40295 | International Journal of Reliability Quality and Safety Engineering 2012 Vol.19, No.2 | Hoang Pham | World Scientific |
| 2C40296 | International Journal of Reliability Quality and Safety Engineering 2012 Vol.19, No.3 | Hoang Pham | World Scientific |
| 2C40297 | International Journal of Reliability Quality and Safety Engineering 2012 Vol.19, No.4 | Hoang Pham | World Scientific |
| 2C40298 | International Journal of Reliability Quality and Safety Engineering 2012 Vol.19, No.5 | Hoang Pham | World Scientific |
| 2C40299 | International Journal of Reliability Quality and Safety Engineering 2012 Vol.19, No.6 | Hoang Pham | World Scientific |
| 2C40300 | International Journal of Reliability Quality and Safety Engineering 2013 Vol.20, No.1 | Hoang Pham | World Scientific |
| 2C40301 | International Journal of Reliability Quality and Safety Engineering 2013 Vol.20, No.2 | Hoang Pham | World Scientific |
| 2C40302 | International Journal of Reliability Quality and Safety Engineering 2013 Vol.20, No.3 | Hoang Pham | World Scientific |
| 2C40303 | International Journal of Reliability Quality and Safety Engineering 2013 Vol.20, No.4 | Hoang Pham | World Scientific |
| 2C40304 | International Journal of Reliability Quality and Safety Engineering 2013 Vol.20, No.5 | Hoang Pham | World Scientific |
| 2C40305 | International Journal of Reliability Quality and Safety Engineering 2013 Vol.20, No.6 | Hoang Pham | World Scientific |
| 2C40306 | International Journal of Reliability Quality and Safety Engineering 2014 Vol.21, No.2 | Hoang Pham | World Scientific |
| 2C40307 | International Journal of Reliability Quality and Safety Engineering 2014 Vol.21, No.3 | Hoang Pham | World Scientific |
| 2C40308 | International Journal of Reliability Quality and Safety Engineering 2014 Vol.21, No.4 | Hoang Pham | World Scientific |
| 2C40309 | International Journal of Reliability Quality and Safety Engineering 2014 Vol.21, No.5 | Hoang Pham | World Scientific |
| 2C40310 | International Journal of Reliability Quality and Safety Engineering 2014 Vol.21, No.6 | Hoang Pham | World Scientific |
| 2C40311 | International Journal of Reliability Quality and Safety Engineering 2015 Vol.22, No.1 | Hoang Pham | World Scientific |
| 2C40312 | International Journal of Reliability Quality and Safety Engineering 2015 Vol.22, No.3 | Hoang Pham | World Scientific |
| 2C40313 | International Journal of Reliability Quality and Safety Engineering 2015 Vol.22, No.4 | Hoang Pham | World Scientific |
| 2C40314 | International Journal of Reliability Quality and Safety Engineering 2015 Vol.22, No.5 | Hoang Pham | World Scientific |
| 2C40315 | International Journal of Reliability Quality and Safety Engineering 2015 Vol.22, No.6 | Hoang Pham | World Scientific |
| 2C40316 | International Journal of Reliability Quality and Safety Engineering 2016 Vol.23, No.1 | Hoang Pham | World Scientific |
| 2C40317 | International Journal of Reliability Quality and Safety Engineering 2016 Vol.23, No.2 | Hoang Pham | World Scientific |
| 2C40318 | International Journal of Reliability Quality and Safety Engineering 2016 Vol.23, No.3 | Hoang Pham | World Scientific |
| 2C40319 | International Journal of Reliability Quality and Safety Engineering 2016 Vol.23, No.5 | Hoang Pham | World Scientific |
| 2C40320 | International Journal of Reliability Quality and Safety Engineering 2016 Vol.23, No.6 | Hoang Pham | World Scientific |
| 2C40321 | International Journal of Reliability Quality and Safety Engineering 2017 Vol.24, No.1 | Hoang Pham | World Scientific |
| 2C40322 | International Journal of Reliability Quality and Safety Engineering 2017 Vol.24, No.2 | Hoang Pham | World Scientific |
| 2C40323 | International Journal of Reliability Quality and Safety Engineering 2017 Vol.24, No.3 | Hoang Pham | World Scientific |
| 2C40324 | International Journal of Reliability Quality and Safety Engineering 2017 Vol.24, No.4 | Hoang Pham | World Scientific |
| 2C40325 | International Journal of Reliability Quality and Safety Engineering 2017 Vol.24, No.5 | Hoang Pham | World Scientific |
| 2C40326 | International Journal of Reliability Quality and Safety Engineering 2017 Vol.24, No.6 | Hoang Pham | World Scientific |
| 2C40327 | International Journal of Reliability Quality and Safety Engineering 2018 Vol.25, No.1 | Hoang Pham | World Scientific |
| 2C40328 | International Journal of Reliability Quality and Safety Engineering 2018 Vol.25, No.2 | Hoang Pham | World Scientific |
| 2C40329 | International Journal of Reliability Quality and Safety Engineering 2018 Vol.25, No.3 | Hoang Pham | World Scientific |
| 2C40330 | International Journal of Reliability Quality and Safety Engineering 2018 Vol.25, No.4 | Hoang Pham | World Scientific |
| 2D60331 | Reliability Engineering & System Safety 1988 Vol.22 No. 1,2,3 | G. E. Apostolakis, F.R. Farmer, R. W. van Otterloo | Elsevier Applied Science |
| 2D30332 | Reliability Engineering & System Safety 1988 Vol.22 No. 1,2,3&4 | G. E. Apostolakis, F.R. Farmer, R. W. van Otterloo | Elsevier Applied Science |
| 2D30333 | Reliability Engineering & System Safety 1992 Vol.35 No. 2 | G. E. Apostolakis | Elsevier Applied Science |
| 2D60334 | Reliability Engineering & System Safety 1988 Vol.22  | G. E. Apostolakis, F.R. Farmer, R. W. van Otterloo | Elsevier Applied Science |
| 2D60335 | Microeletronics and Reliability An International Journal 1973 Vol. 12 | G. W. A. Dummer (Chief) &  H. Reich, K. B. Misra  | Pergamon Press |
| 2D60336 | Microeletronics and Reliability An International Journal 1974 Vol. 13, No.1-6 | G. W. A. Dummer (Chief) &  H. Reich, K. B. Misra  | Pergamon Press |
| 2D60337 | Microeletronics and Reliability An International Journal 1975 Vol. 14, No.1-6 | G. W. A. Dummer (Chief) &  H. Reich, K. B. Misra  | Pergamon Press |
| 2D60338 | Microeletronics and Reliability An International Journal 1976 Vol. 15, No.1-6 | G. W. A. Dummer (Chief) &  H. Reich, K. B. Misra  | Pergamon Press |
| 2D60339 | Microeletronics and Reliability An International Journal 1977 Vol. 16, No.1-6 | G. W. A. Dummer (Chief) &  H. Reich, K. B. Misra  | Pergamon Press |
| 2D60340 | Microeletronics and Reliability An International Journal 1978 Vol. 17, No.1-6 | G. W. A. Dummer (Chief) &  H. Reich, K. B. Misra  | Pergamon Press |
| 2D60341 | Microeletronics and Reliability An International Journal 1979 Vol. 18, No.1-6 | G. W. A. Dummer (Chief) &  H. Reich, K. B. Misra  | Pergamon Press |
| 2D60342 | Microeletronics and Reliability An International Journal 1979 Vol. 19, No.1-6 | G. W. A. Dummer (Chief) &  H. Reich, K. B. Misra  | Pergamon Press |
| 2D60343 | Microeletronics and Reliability An International Journal 1980 Vol. 20, No.1-6 | G. W. A. Dummer (Chief) &  H. Reich, K. B. Misra  | Pergamon Press |
| 2D60344 | Microeletronics and Reliability An International Journal 1981 Vol. 21, No.1-6 | G. W. A. Dummer (Chief) &  H. Reich, K. B. Misra  | Pergamon Press |
| 2D60345 | Microeletronics and Reliability An International Journal 1981 Vol.21,No.5 | G. W. A. Dummer (Chief) &  H. Reich, K. B. Misra  | Pergamon Press |
| 2D60346 | Microeletronics and Reliability An International Journal 1982 Vol. 22 No.1-6 | G. W. A. Dummer (Chief) &  H. Reich, K. B. Misra  | Pergamon Press |
| 2D60347 | Microeletronics and Reliability An International Journal 1983 Vol. 23, No.1-6 | G. W. A. Dummer (Chief) &  H. Reich, K. B. Misra  | Pergamon Press |
| 2D60348 | Microeletronics and Reliability An International Journal 1984 Vol. 24, No.1-6 | G. W. A. Dummer (Chief) &  H. Reich, K. B. Misra  | Pergamon Press |
| 2D60349 | Microeletronics and Reliability An International Journal 1985 Vol. 25, No.1-6 | G. W. A. Dummer (Chief) &  H. Reich, K. B. Misra  | Pergamon Press |
| 2D60350 | Microeletronics and Reliability An International Journal 1986 Vol. 26, No.1-6 | G. W. A. Dummer (Chief) &  H. Reich, K. B. Misra  | Pergamon Press |
| 3A60351 | Microeletronics and Reliability An International Journal 1987 Vol. 27, No.1-6 | G. W. A. Dummer (Chief) &  H. Reich, K. B. Misra  | Pergamon Press |
| 3A60352 | Microeletronics and Reliability An International Journal 1988 Vol. 28, No.1-6 | G. W. A. Dummer (Chief) &  H. Reich, K. B. Misra  | Pergamon Press |
| 3A60353 | Microeletronics and Reliability An International Journal 1989 Vol. 29, No.1-6 | G. W. A. Dummer (Chief) &  H. Reich, K. B. Misra  | Pergamon Press |
| 3A60354 | Microeletronics and Reliability An International Journal 1990 Vol. 30, No.1-6 | G. W. A. Dummer (Chief) &  H. Reich, K. B. Misra  | Pergamon Press |
| 3A60355 | Microeletronics and Reliability An International Journal 1992 Vol. 32, No.1-6 | G. W. A. Dummer (Chief) &  H. Reich, K. B. Misra  | Pergamon Press |
| 3A60356 | Microeletronics and Reliability An International Journal 1992 Vol. 32, No.1-6 | G. W. A. Dummer (Chief) &  H. Reich, K. B. Misra  | Pergamon Press |
| 3A60357 | Microeletronics and Reliability An International Journal 1993 Vol. 33, No.1-9 | G. W. A. Dummer (Chief) &  H. Reich, K. B. Misra  | Pergamon Press |
| 3A60358 | Microeletronics and Reliability An International Journal 1993 Vol. 33, No.10-15 | G. W. A. Dummer (Chief) &  H. Reich, K. B. Misra  | Pergamon Press |
| 3A60359 | Microeletronics and Reliability An International Journal 1994 Vol. 34, No.1-8 | G. W. A. Dummer (Chief) &  H. Reich, K. B. Misra  | Pergamon Press |
| 3A60360 | Microeletronics and Reliability An International Journal 1994 Vol. 34, No.9-12 | G. W. A. Dummer (Chief) &  H. Reich, K. B. Misra  | Pergamon Press |
| 3A60361 | Microeletronics and Reliability An International Journal 1995 Vol. 35, No.1-5 | G. W. A. Dummer (Chief) &  H. Reich, K. B. Misra  | Pergamon Press |
| 3A60362 | Microeletronics and Reliability An International Journal 1995 Vol. 36, No.6-12 | G. W. A. Dummer (Chief) &  H. Reich, K. B. Misra  | Pergamon Press |
| 3A60363 | Microeletronics and Reliability An International Journal 1996 Vol. 36, No.1-6 | G. W. A. Dummer (Chief) &  H. Reich, K. B. Misra  | Pergamon Press |
| 3A60364 | Microeletronics and Reliability An International Journal 1996 Vol. 36, No.7-12 | G. W. A. Dummer (Chief) &  N. D. Stojadinovic  | Pergamon Press |
| 3A60365 | Microeletronics and Reliability An International Journal 1997 Vol. 37, No.1-5 | N. D. Stojadinovic and M. G. Pecht | Pergamon Press |
| 3B60366 | Microeletronics and Reliability An International Journal 1997 Vol.37,No.1 | N. D. Stojadinovic and M. G. Pecht | Pergamon Press |
| 3B60367 | Microeletronics and Reliability An International Journal 1997 Vol.37,No.6 | N. D. Stojadinovic and M. G. Pecht | Pergamon Press |
| 3B60368 | Microeletronics and Reliability An International Journal 1997 Vol.37,No.7 | N. D. Stojadinovic and M. G. Pecht | Pergamon Press |
| 3B60369 | Microeletronics and Reliability An International Journal 1997 Vol.37,No.8 | N. D. Stojadinovic and M. G. Pecht | Pergamon Press |
| 3B60370 | Microeletronics and Reliability An International Journal 1997 Vol.37,No.9 | N. D. Stojadinovic and M. G. Pecht | Pergamon Press |
| 3B60371 | Microeletronics and Reliability An International Journal 1997 Vol.37,No.10/11 | N. D. Stojadinovic and M. G. Pecht | Pergamon Press |
| 3B60372 | Microeletronics and Reliability An International Journal 1997 Vol.37,No.12 | N. D. Stojadinovic and M. G. Pecht | Pergamon Press |
| 3B60373 | Microeletronics and Reliability An International Journal 1998 Vol.38,No.1 | N. D. Stojadinovic and M. G. Pecht | Pergamon Press |
| 3B60374 | Microeletronics and Reliability An International Journal 1998 Vol.38,No.2 | N. D. Stojadinovic and M. G. Pecht | Pergamon Press |
| 3B60375 | Microeletronics and Reliability An International Journal 1998 Vol.38,No.3 | N. D. Stojadinovic and M. G. Pecht | Pergamon Press |
| 3B60376 | Microeletronics and Reliability An International Journal 1998 Vol.38,No.4 | N. D. Stojadinovic and M. G. Pecht | Pergamon Press |
| 3B60377 | Microeletronics and Reliability An International Journal 1998 Vol.38,No.5 | N. D. Stojadinovic and M. G. Pecht | Pergamon Press |
| 3B60378 | Microeletronics and Reliability An International Journal 1998 Vol.38,No.6,7&8 | N. D. Stojadinovic and M. G. Pecht | Pergamon Press |
| 3B60379 | Microeletronics and Reliability An International Journal 1998 Vol.38,No.8 | N. D. Stojadinovic and M. G. Pecht | Pergamon Press |
| 3B60380 | Microeletronics and Reliability An International Journal 1998 Vol.38,No.9 | N. D. Stojadinovic and M. G. Pecht | Pergamon Press |
| 3B60381 | Microeletronics and Reliability An International Journal 1998 Vol.38,No.10 | N. D. Stojadinovic and M. G. Pecht | Pergamon Press |
| 3B60382 | Microeletronics and Reliability An International Journal 1998 Vol.38,No.11 | N. D. Stojadinovic and M. G. Pecht | Pergamon Press |
| 3B60383 | Microeletronics and Reliability An International Journal 1998 Vol.38,No.12 | N. D. Stojadinovic and M. G. Pecht | Pergamon Press |
| 3B60384 | Reliability Engineering An International Journal 1980-81 | F. R. Farmer | Elsevier Applied Science |
| 3B60385 | Reliability Engineering An International Journal 1982 | F. R. Farmer | Elsevier Applied Science |
| 3B60386 | Reliability Engineering An International Journal 1983 | F. R. Farmer | Elsevier Applied Science |
| 3B60387 | Reliability Engineering An International Journal 1983 | F. R. Farmer | Elsevier Applied Science |
| 3B60388 | Reliability Engineering An International Journal 1984 | F. R. Farmer | Elsevier Applied Science |
| 3B60389 | Reliability Engineering An International Journal 1984 | F. R. Farmer | Elsevier Applied Science |
| 3B60390 | Reliability Engineering An International Journal 1985 | F. R. Farmer | Elsevier Applied Science |
| 3B60391 | Reliability Engineering An International Journal 1985 | F. R. Farmer | Elsevier Applied Science |
| 3B60392 | Reliability Engineering An International Journal 1986 | F. R. Farmer | Elsevier Applied Science |
| 3B60393 | Reliability Engineering An International Journal 1986-87 | F. R. Farmer | Elsevier Applied Science |
| 3B60394 | Reliability Engineering An International Journal 1987 | F. R. Farmer | Elsevier Applied Science |
| 3B60395 | Reliability Engineering An International Journal 1987 | F. R. Farmer | Elsevier Applied Science |
| 3B60396 | IEEE Transactions on Reliability 1994 Vol. 43 No. 1-4 | R. A. Evans | IEEE |
| 3B60397 | IEEE Transactions on Reliability 1995 Vol. 44 No. 1 | R. A. Evans | IEEE |
| 3C50398 | Relaibility Technology | A. E. Green and A. J. Bourne | Wiley |
| 3C50399 | Accelerated Testing Statistical Models, Testing Plans and Data Analysis  | Wayne B. Nelson | Wiley |
| 3C50400 | Applied Life Data Analysis | Wayne B. Nelson | Wiley |
| 3C50401 | Reliability and Life Testing Analysis Vol.1 | Dimitri Kececioglu | DEStech Publication |
| 3C50402 | Reliability and Life Testing Analysis Vol.2 | Dimitri Kececioglu | DEStech Publication |
| 3C60403 | Principles of Reliability Engineering | Krishna B. Misra | |
| 3C50404 | Quality Reliability and Managenment 2000 No.7&8 | Dr. Brijendra Singh | Allied |
| 3C50405 | Designing Capable and Reliable Products | M. Raines and K. G. Swift | BH Elsevier |
| 3C50406 | Power System Reliability Safety and Management | Balbir S. Dhillon | ANN Arbor Science |
| 3C50407 | Reliability of Engineering Systems | I. Ryabinin | MIR Publication |
| 3C50408 | Reliability and Fault-Tolerance issues in Real-time systems | N Viswanadham | Academic Publication |
| 3C50409 | Reliability Fundamentals | Vasile M. Catuneanu and Adrian N. Mihalache | Elsevier |
| 3C50410 | Design of Systems and Circuits | Peter W.Becker and Finn Jensen | McGrawHill |
| 3C50411 | Optimal Reliability Design | Way Kuo, V. Rajendrs Prasad, Frank A.Tillman and Ching-Lai Hwang | Cambridge University |
| 3C50412 | Reliability and Risk Analysis | M. Modarres | Marcel Dekker Inc. |
| 3C50413 | Probability and Statistics with Reliability,Queuing and Computer Science Applications | Kishor S. Trivedi | Wiley |
| 3C50414 | Reliability Management Methods and Mathematics | David K. Lloyd and Myron Lipow | Prentice-Hall |
| 3C50415 | Mathematical Theory of Reliability | Richard E.Barlowand Frank Proschan | Wiley |
| 3C50416 | Reliability and SAfety and Hazard  | PV Varde,A Srividya,VVS Sanyasi Rao and Ashok Chauhan | Nrosa |
| 3C50417 | Reliability Principles and Practices | S. R. Calabro | McGrawHill |
| 3C50418 | Practical Reliability Engineering  | Patrick D. T. O'Connor | Wiley |
| 3C50419 | Optimisation and Probability in Systems Engineering | John G. Rau | Van Nostrand Reinhold |
| 3C50420 | Optimal Design of High Reliable System | Yuji Nakagawa | Kyoto University |
| 3C50421 | Statistical Theory of Reliability and Life Testing | Richard E.Barlow and Frank Proschan | Holt, Rinehart and Win Ston |
| 3D50422 | Quality Through Engineering Design | Way Kuo and Marcia Martens Pierson | Elsevier |
| 3D50423 | Mechanical Reliability | L S Srinath | Affliated East-West Press |
| 3D50424 | Quality Control and Applications | Bertrand L.Hansen and Prabhakar M.Ghare | Prentice-Hall |
| 3D50425 | Software Reliability | thomas a.thayer, myron lipow and eldred c. nelson | North Holland |
| 3D50426 | Reliability and Safety Analysis under Fuzziness  | T.Onisawa.J. Kacprzyk | Physica-Verlag |
| 3D50427 | Reliability | Wrence M.Leemis | Prentice-Hall |
| 3D50428 | Software Reliability | Glenford J. Myers | Wiley |
| 3D50429 | Reliability Analysis and Design of Complex Systems | Kyoichi Nakashima | Kyoto University |
| 3D50430 | Reliabilty Engineering | Willim H. Von Alven | Prentice-Hall |
| 3D50431 | Reliability Engineering and Tero Technology  | A K Gupta | Macmillan |
| 3D50432 | Probabilistics Risk Assessment | Ralph R Fullwood and Robert E Hall | Pregamon Press |
| 3D50433 | Power system Reliability Evaluation | Roy Billington | Gordon and Breach |
| 3D50434 | Integrated Maintenance Management | B. N. Saha | SBA  |
| 3D50435 | Life Testing and Relaibility Estimation  | S. K. Sinha and B. K. Kale | Wiley |
| 3D50436 | Probabilistic Safety Assessment and Management | Cornelia Spitzer, Ulrich Schmocker and Vinh N. Dang | Spiinger |
| 3D50437 | System Analysis & Design for Safety | David B. Brown | Prentice-Hall |
| 3D50438 | An Elementary Guide to Reliability  | G.W. A. Dummer M. H. Tooley R. C. Winton | BH Elsevier |
| 3D50439 | Reliability Handbook | W. Grant Ireson | McGrawHill |
| 3D50440 | Reliability Engineering for Electronic Design | Norman B. Fuqua | Dekker |
| 3D50441 | Mechanical Reliability | A. D. S. Carter  | Macmillon |
| 3D50442 | Probabilistic Reliability An Engineering Approach | Martin L. Shooman | McGrawHill |
| 3D50443 | Human Reliability Analysis  | E. M. Dougherty, Jr. and J. R. Fragola | Wiley |
| 3D50444 | Synthesis and Analysis Methods for Safety and Relaibility Studies  | G. Apostolakis, S Garribba and G. Volta | PlenumPress |
| 3D50445 | Reliability, Maintenance and Logistic Support - A Life Cycle Appriach | U Dinesh Kumar John Crocker J Knezevic and M El-Haram  | Kluwer Academic |
| 3D50446 | Methods of Structural Safety  | H. O. Madsen, S. Krenk and N. C. Lind | Prentice-Hall |
| 3D50447 | Reliability Engineeirng and Risk Analysis | Mohammad Modarres, Mark Kaminskiy and Vasiliy Krivtsov | Dekker |
| 3D50448 | Introduction to Reliability Engineering | E. E. Lewis | Wiley |