A Book Series on Performability Engineering
A Book Series on Performability Engineering is being published by Scrivener Publishing LLC, USA with a strategic partnership with John Wiley & Sons, USA whereby they are responsible for all global print and electronic sales of Scrivener Publishing. The editors of this book Series are Professor Krishna B.Misra, India (kbmisra@gmail.com) and Professor John D. Andrews, (John.Andrews@nottingham.ac.uk).
Proposals are invited from the prospective authors to submit their proposals of writing a book in the area of performability engineering, viz, on quality, reliability, maintainability, safety, risk, and sustainability. A format for preparation of the detailed proposal can be had from Prof. Krishna B. Misra.
The following titles have already been published and some others are "in progress":
---
Building Dependable Distributed Systems
| | |
| --- | --- |
| Author | Dr. Wenbing Zhao, Cleveland State University, U.S.A. |
| ISBN | 978-1118549438 |
| Published | 2014 |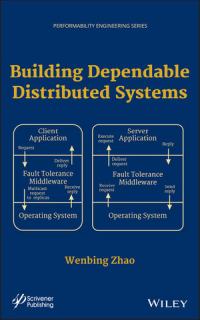 Fundamentals of Reliability Engineering: Its Applications in Multistage Interconnected Networks
| | |
| --- | --- |
| Author | Dr. Indra Gunawan, Monash University, Australia |
| ISBN | 978-1118549568 |
| Published | 2015 |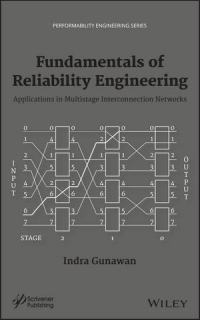 Binary Decision Diagrams and Extensions for System Reliability Analysis
| | |
| --- | --- |
| Author | Dr. Suprasad V. Amari, & Dr. Liudong Xing, University of Massachusetts, U.S.A. |
| ISBN | 978-1118549377 |
| Published | 2015 |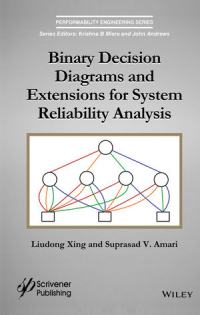 Quantitative Assessments of Distributed Systems: Methodologies and Techniques
| | |
| --- | --- |
| Editors | Dr. Dario Bruneo and Salvatore Distefano, Italy |
| ISBN | 978-1118595213 |
| Published | 2015 |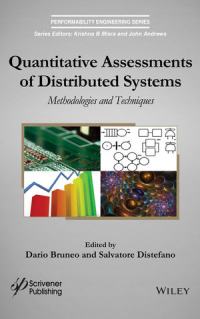 Machine Tools Reliability

| | |
| --- | --- |
| Authors | Bhupesh Kumar Lad : IIT-Indore, Divya Shrivastava: Shiv Nadar University, and Makarand S.Kulkarni, IIT-Delhi, India |
| ISBN | 978-1119038603 |
| Published | 2016 |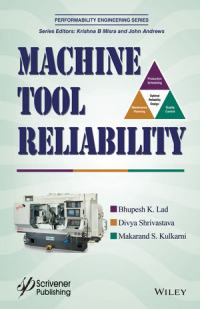 Network Reliability Measures and Evaluation

| | |
| --- | --- |
| Authors | Sanjay K. Chaturvedi, IIT Kharagpur, India |
| ISBN | 978-1119223566 |
| Published | 2016 |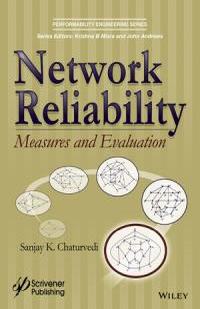 Probabilistic Physics of Failure Approach to Reliability Modeling, Accelerated Testing, Prognosis and Reliability Assessment
| | |
| --- | --- |
| Authors | Mohammad Modarres, Mehdi Amiri and Christopher Jackson, University of Maryland, USA |
| ISBN | 978-1119388630 |
| Published | 2017 |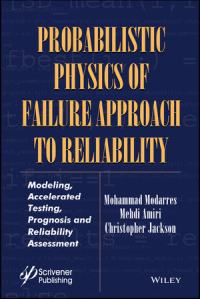 Artificial Neural Network Applications for Software Reliability Prediction

| | |
| --- | --- |
| Authors | Manju Bala Bisi and N.K.Goyal, Reliability Engineering Centre, IIT Kharagpur, India |
| ISBN | 978-1119223542 |
| Published | 2017 |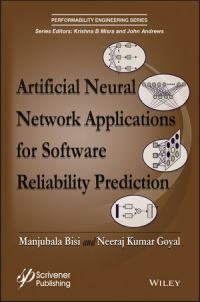 Interconnection Network Reliability Evaluation: Multistage Layouts
| | |
| --- | --- |
| Authors | Neeraj Kumar Goyal, S. Rajkumar |
| ISBN | 978-1-119-62058-7 |
| Published | October 2020 |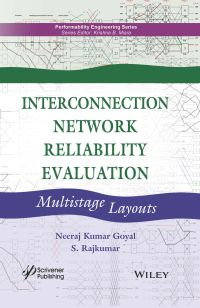 Repairable Systems Reliability Analysis: A Comprehensive Framework
| | |
| --- | --- |
| Authors | Rajiv Nandan Rai, Sanjay Kumar Chaturvedi, Nomesh Bolia |
| ISBN | 978-1-119-52627-8 |
| Published | October 2020 |